Print This Post
This EASY 20 Minute Table Runner is a great gift, way to decorate your home or to gift!
Sewing is an important life skill.
It's so satisfying to make something useful and feel accomplished in learning something new.
After you make this EASY 20 Minute Table Runner, you will want to make them for wedding and shower gifts, Christmas gifts, birthdays and to decorate for holidays.
They are economical depending on the fabric you choose of course, and super fast with these simple step-by-step instructions.
What if you haven't sewn much, is this project for you?
YES!
This EASY 20 Minute Table Runner will take a newbie about an hour (a more experienced sewer about 20 minutes) to make by following my tutorial.




Do not be intimidated by all the pictures and steps, I just wanted to make sure you could easily make this amazing table runner.
EASY 20 Minute Table Runner
Supplies:
10″-12″ width by 42″-45″ length of a theme print of fabric
18″ width by 42″-45″ length of a coordinating print of fabric
matching thread
2 coordinating buttons or any embellishment you choose
Instructions:
Step 1 – Cut your fabric to size indicated above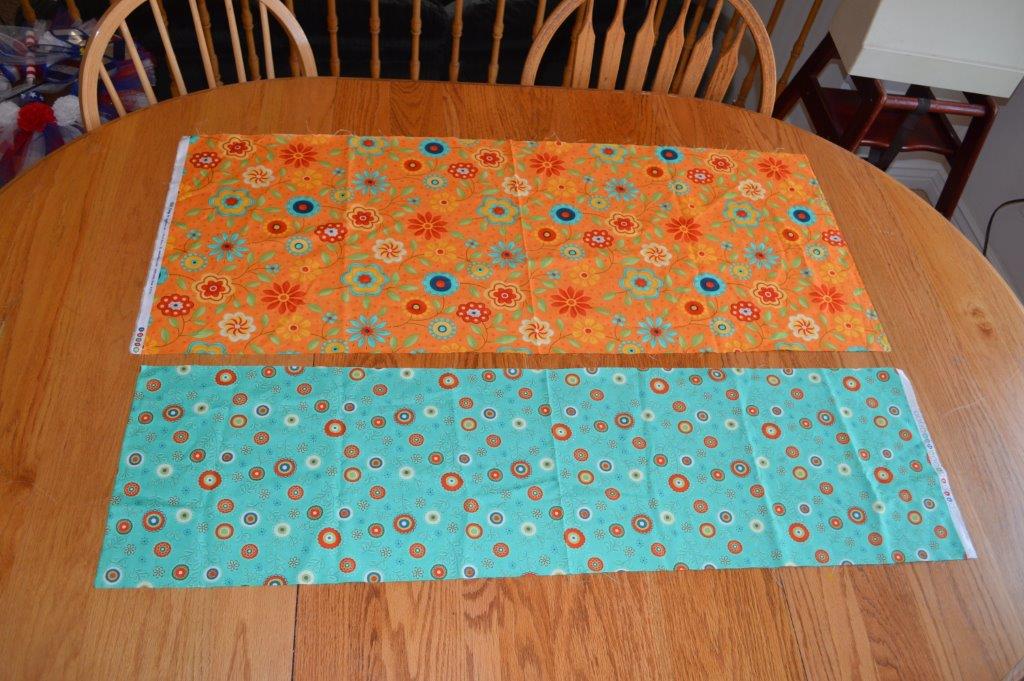 Step 2- Place fabric together, right sides together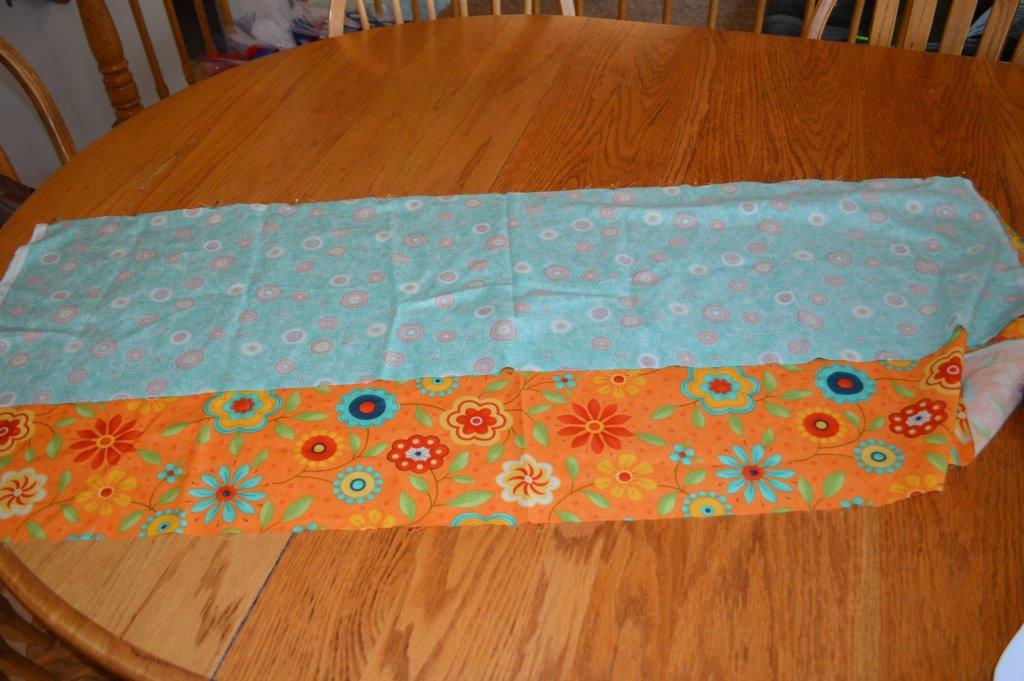 Step 3 – Stitch the long edges together using 1/2″ seam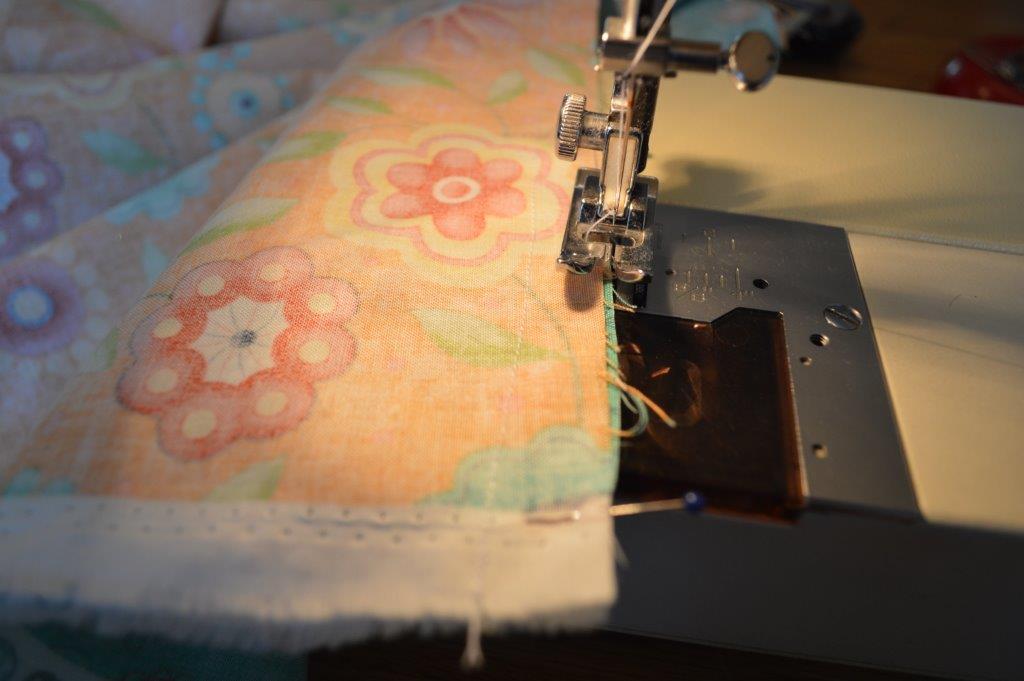 Step 4 – Turn right side out so you have a long tube.

Step 5 – Lay flat on the ironing board and press so that the theme print is bordered evenly on both of the long sides with the coordinating print.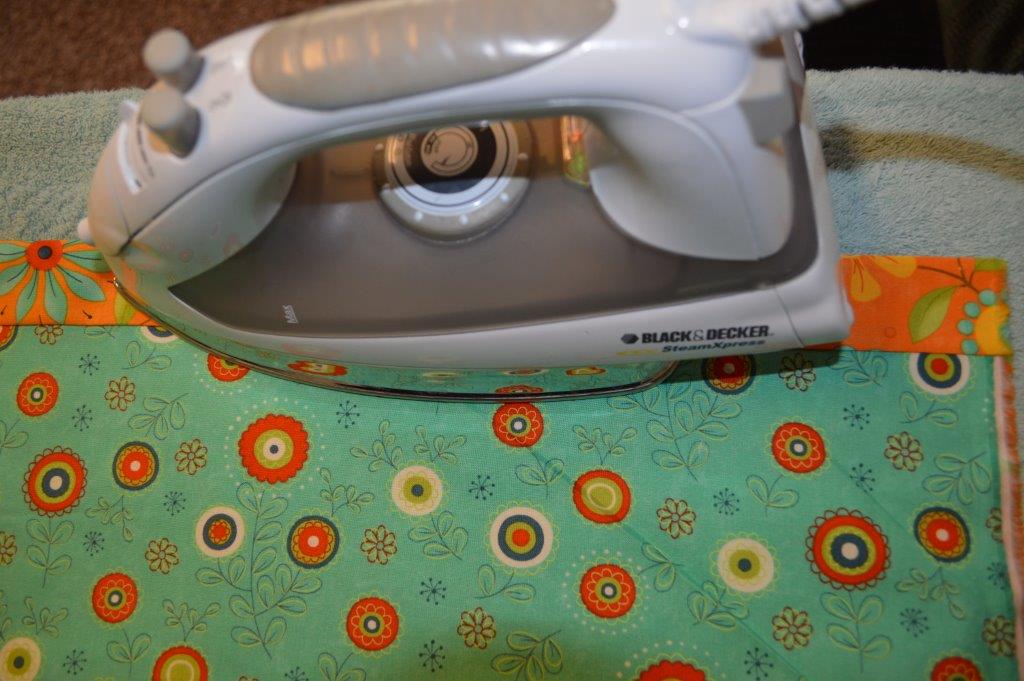 Press well. This is a secret to all professional and polished looking items. The ironing – do not skip on this step.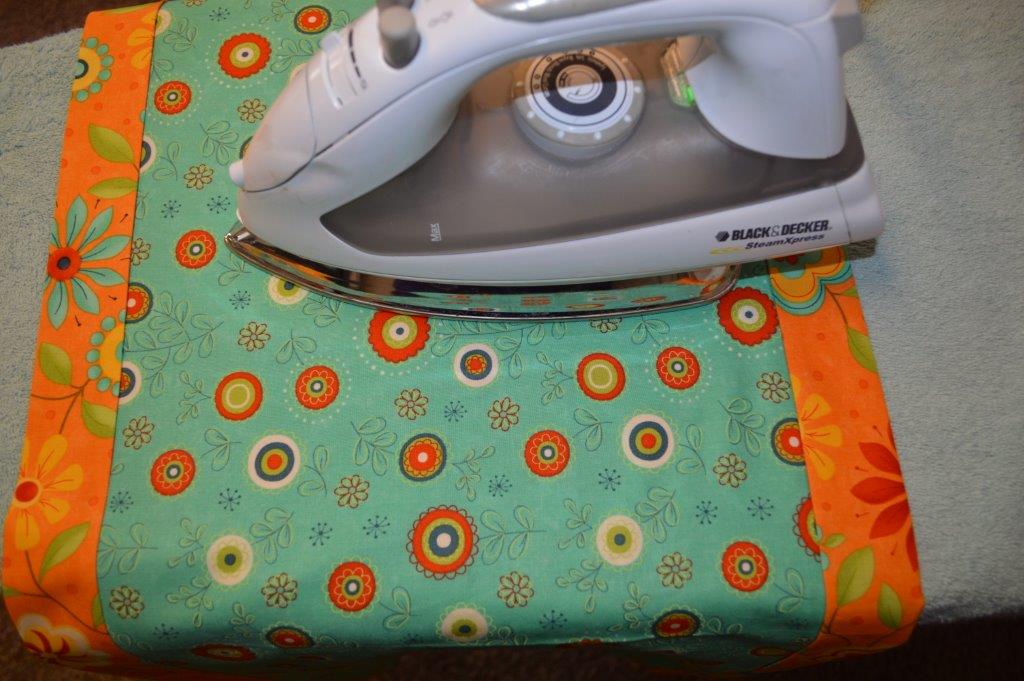 Step 6 – Trim the short ends of thread, or uneven fabric.
Step 7 – Fold fabric in half lengthwise with the theme print out.
This is a picture of the two ends folded in half.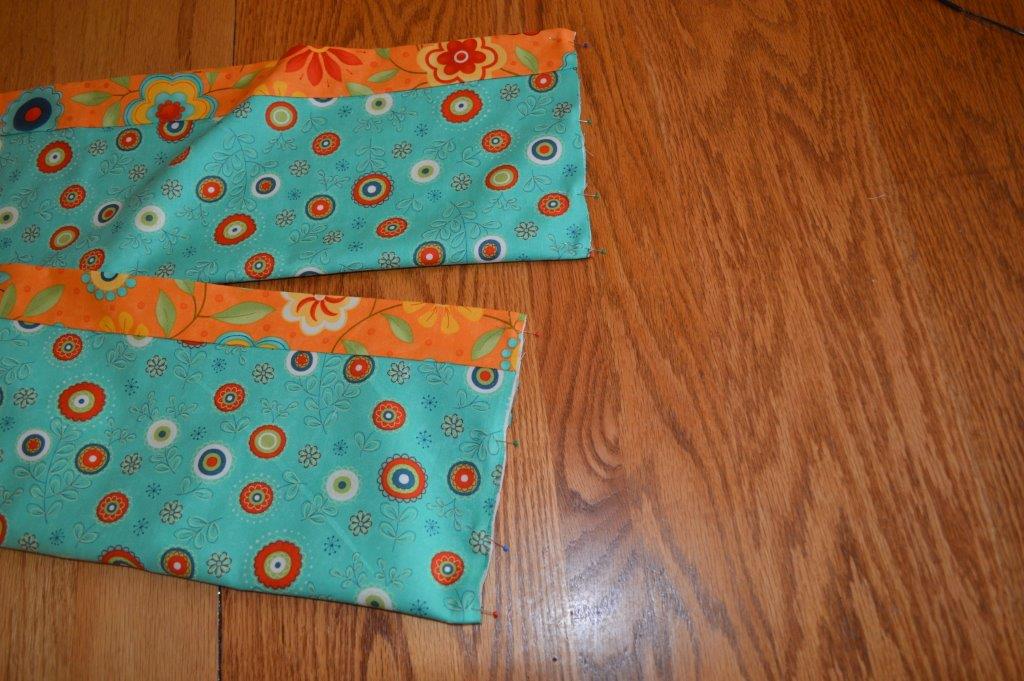 Step 8 – Take a 1/2″ seam on both of the short ends of the long tube.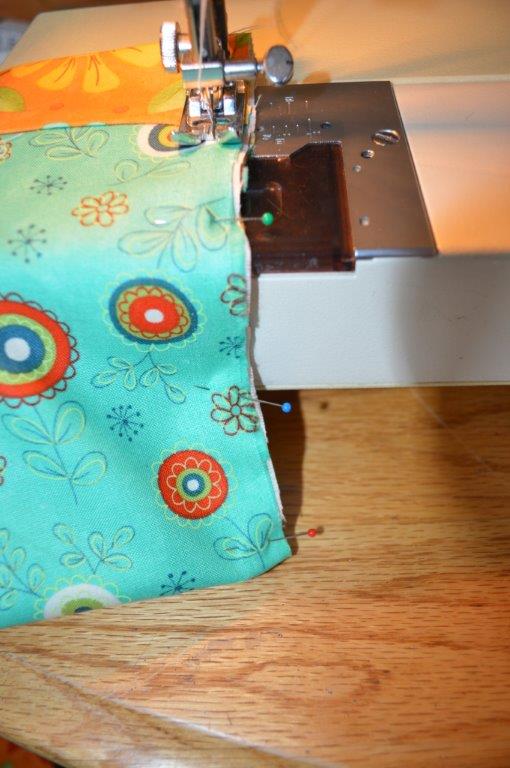 Make sure you are trimming threads as you go!
VERY IMPORTANT or your work looks sloppy.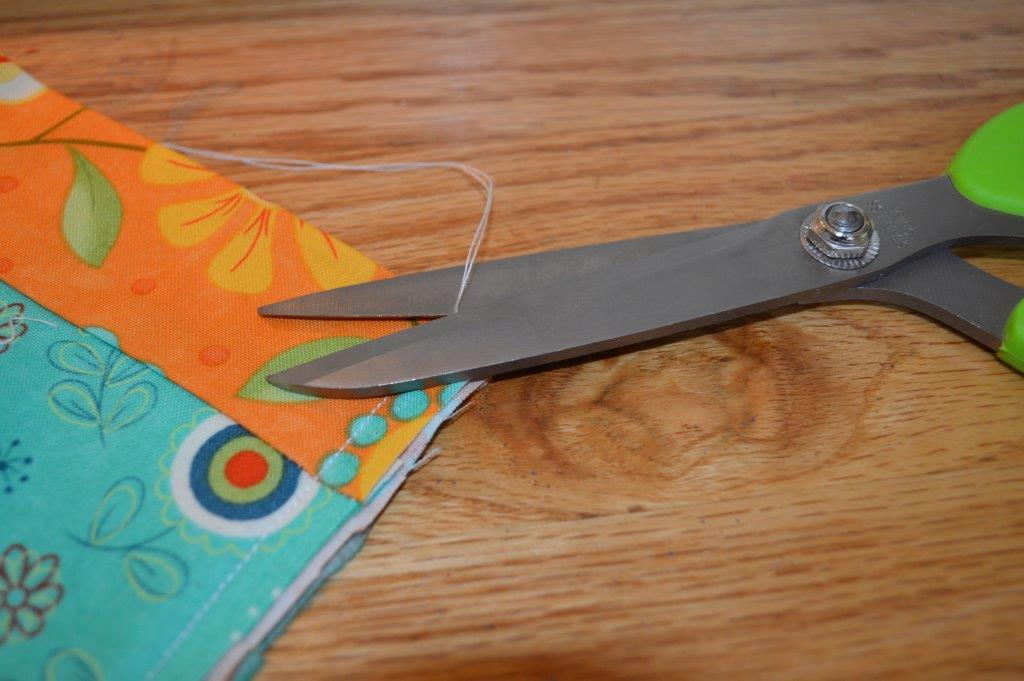 Step 9 – Take a small snip off the corner.
Press the seam open. Again, very important to iron!


Turn the seam inside to form a point. I used the scissors only to hold it open for you to see what it looks like while turning it.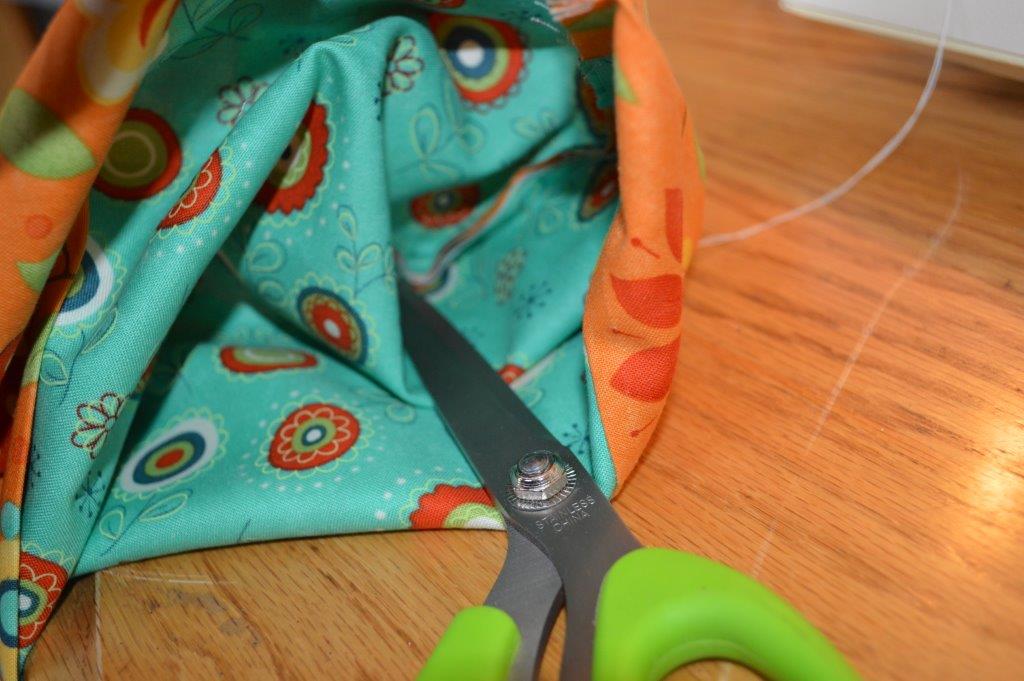 Step 10 – Here I did gently use the scissors to help me make the point.


Then use the seam ripper to pull it out very carefully to make a nice point.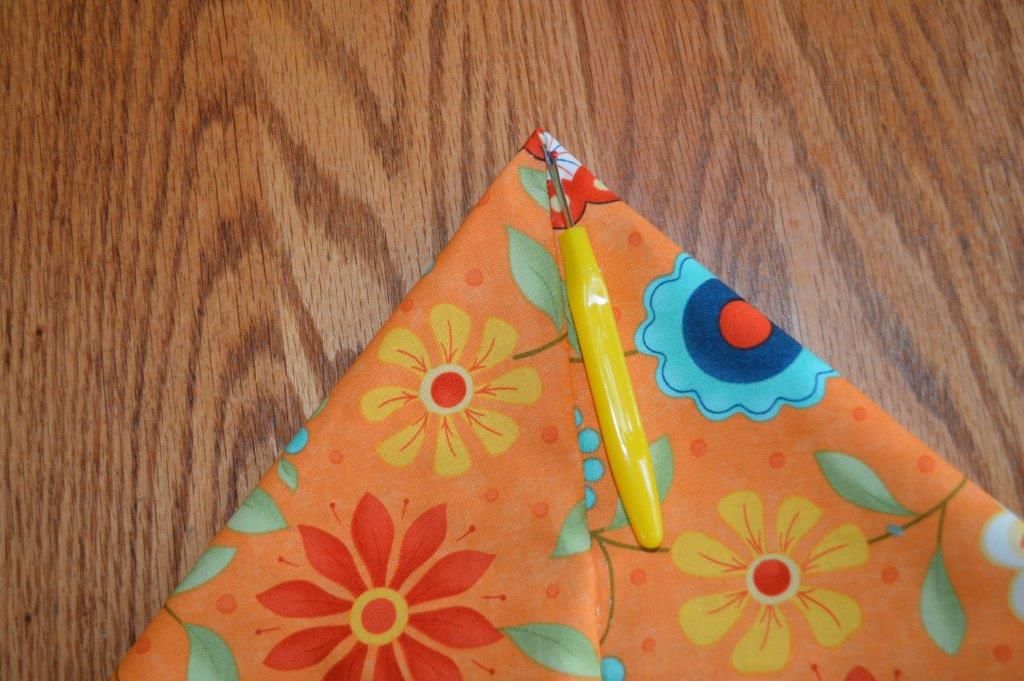 Step 11 – Press, yes very important!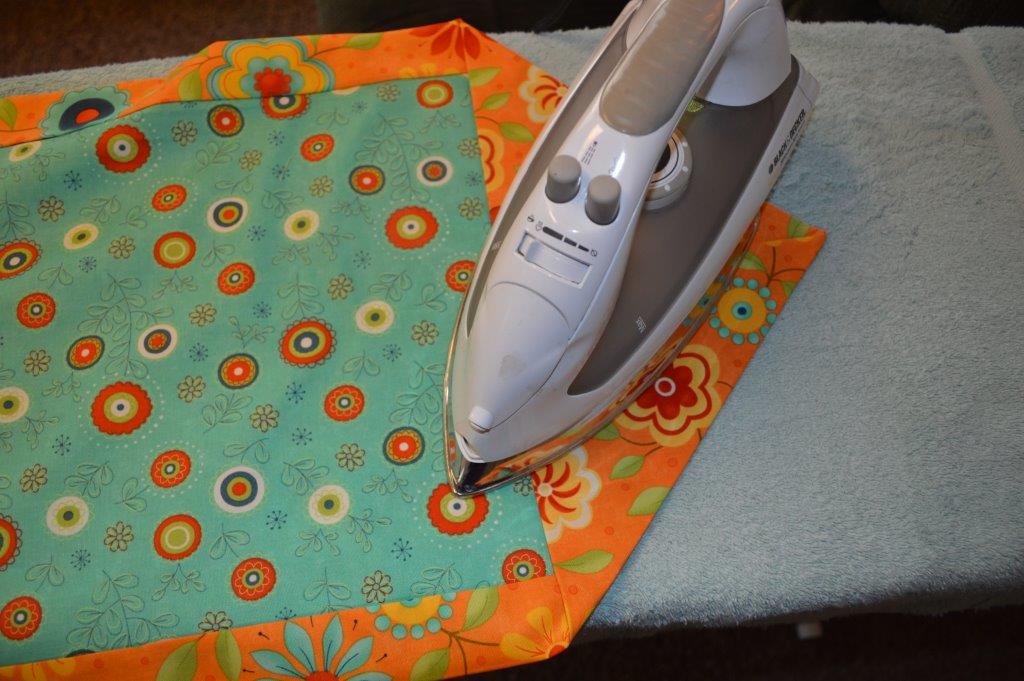 Step 12 – Sew a button on either end with a few secure stitches.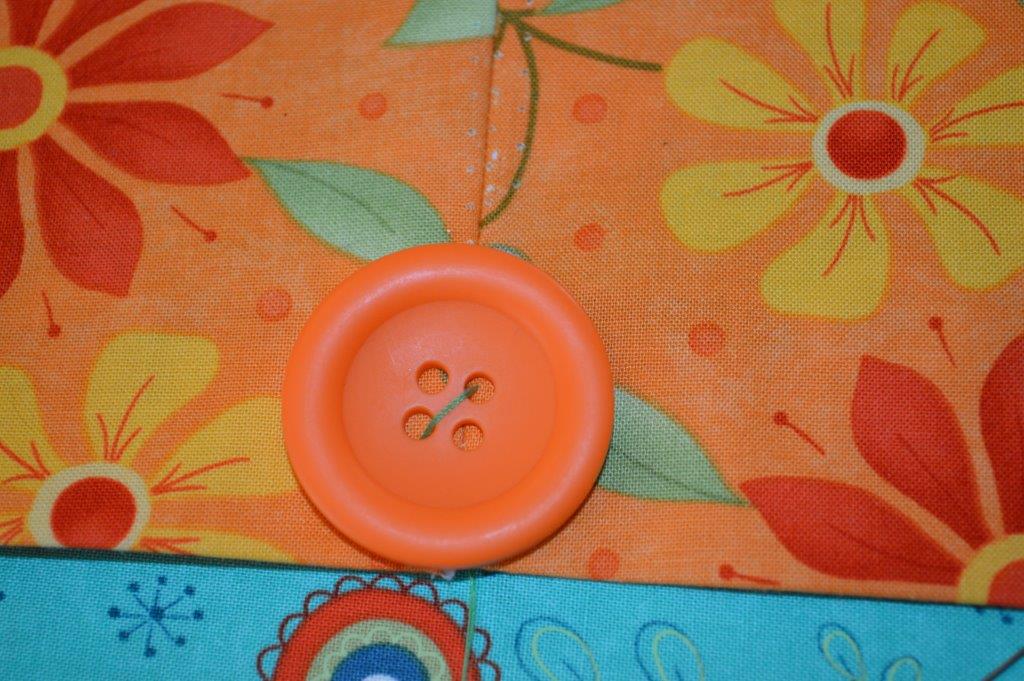 13- Press well the entire runner again and voila, you are done!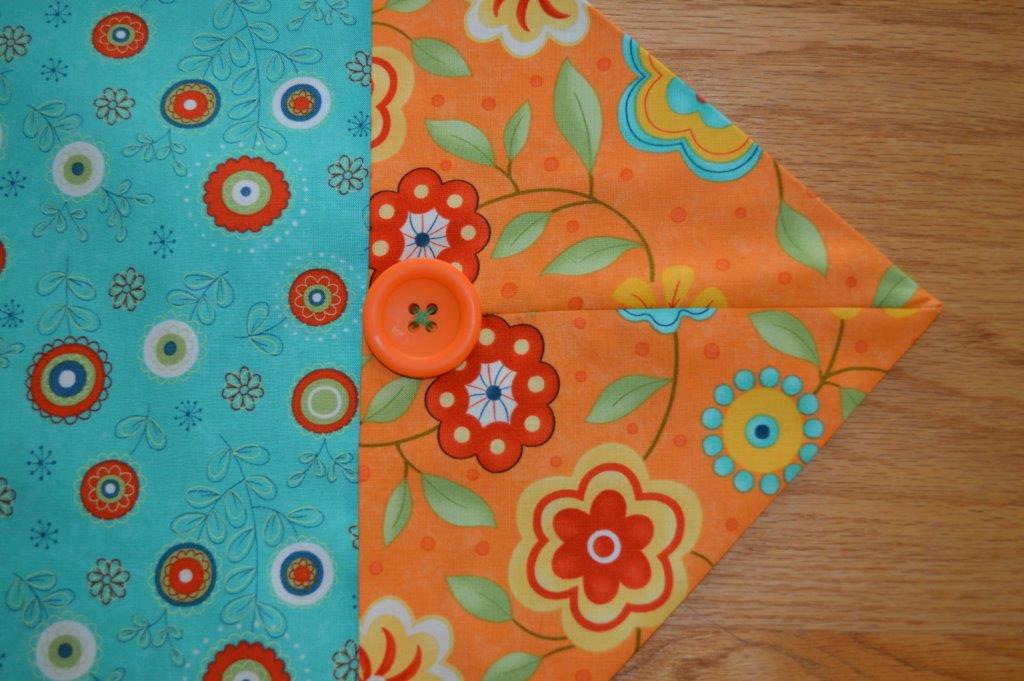 They are so quick and easy, you can make them for any occasion to make your decor and for gifts.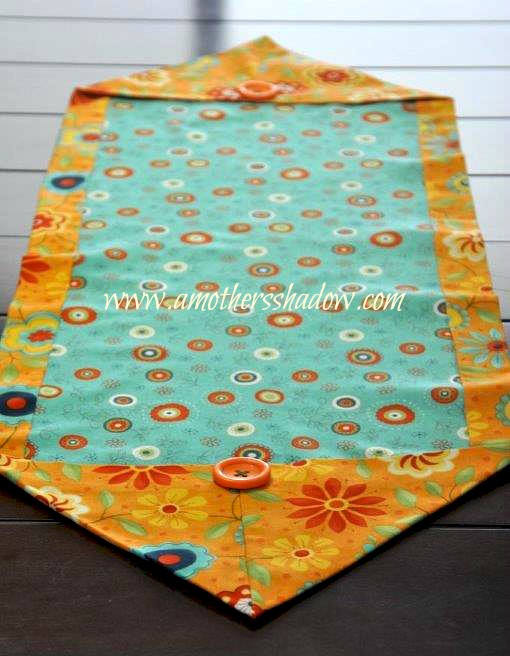 Permission given to use this pattern by Sew N Save, Inc., [email protected] I adapted the original instructions by LaRae Bunnell Clark, also by Sew N Save, Inc
Copyright Carrie Groneman, A Mother's Shadow, 2015, 2018
Recognize a blessing and be a blessing today





For More on This Topic:
2 diy Pin Cushions

'